Faried Abu Zaid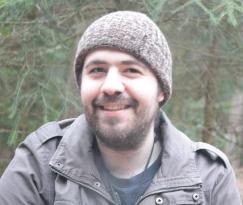 Address
Mathematische Grundlagen der Informatik
RWTH Aachen
D-52056 Aachen
| | |
| --- | --- |
| Phone:   | +49-241-80-21715 |
| Fax:   | +49-241-80-22215 |
| Room:   | 4114a (E1) / Ahornstr. 55 |
| Email:   | abuzaid [AT] logic.rwth-aachen.de |
Office Hours
By appointment
Research
My research interests are in the field of algorithmic model theory.
Especially I am interested in finite presentations of infinite structures e.g. presentations by automata.
Teaching
Summer Term 2011
Winter Term 2011
Recent Publications
F. Abu Zaid, E. Grädel, Ł. Kaiser, and W. Pakusa. Model-Theoretic Properties of omega-Automatic Structures. Theory of Computing Systems, Special Issue dedicated to STACS 2012, 2013.
F. Abu Zaid, E. Grädel, and Ł. Kaiser. The Field of Reals is not omega-Automatic. In Proceedings of the 29th International Symposium on Theoretical Aspects of Computer Science, STACS 2012 (C. Dürr and T. Wilke, Eds.), 2012.
F. Abu Zaid. Definability in $\omega$-Automatic Structures. Diploma thesis, RWTH-Aachen, 2011.